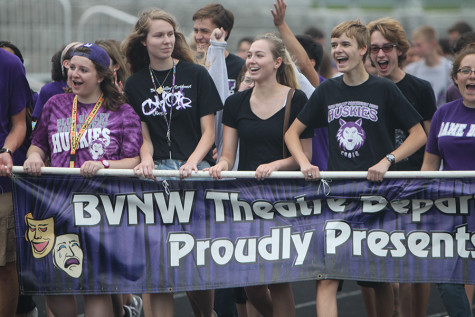 August 29, 2015
Filed under PHOTOS, TOP STORIES
Students, parents and teachers attended Husky Night to kick off the fall season of sports and activities Friday.
Read more »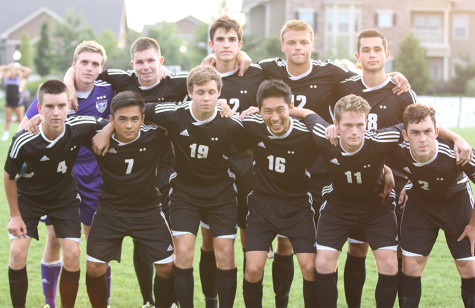 August 29, 2015
Filed under fall sports, PHOTOS, SPORTS, TOP STORIES
The boys varsity soccer team took on Blue Valley North at the DAC Friday for the first game of the season. The team defeated BVN 4-0 after the game ended early due to lightning.
Read more »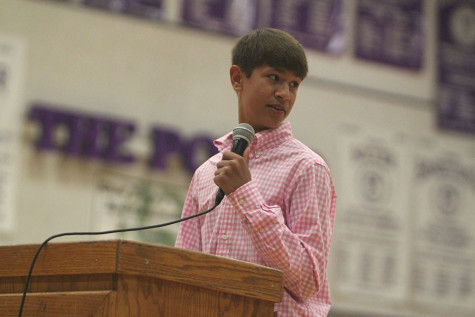 Madison Graves, Business Manager
August 29, 2015
Filed under NEWS, TOP STORIES
As the freshman student government elections start up, campaign posters are found pasted over all the walls at BVNW. In addition to traditional methods, freshman presidential candidates are using social media to campaign, mainly through Twitter and Instagram. Freshman Calvin Winkler said... Read more »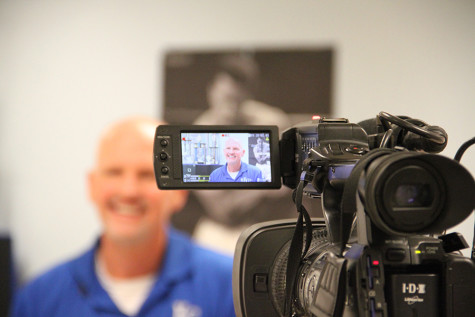 Ayesha Vishnani, Opinion Editor
August 27, 2015
Filed under NEWS, PHOTOS, TOP STORIES
Newsweek released a list of the top 500 high schools in the nation Aug. 19 in which BVNW and two other Blue Valley high schools were ranked. A reporter from 41 Action News came to BVNW today to cover why the school was ranked. "[41 Action News is] just following one student around today and showing... Read more »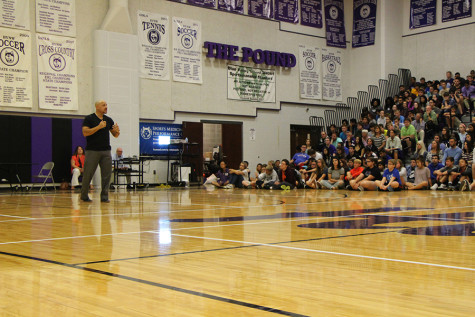 Morgan Lewis, Ayesha Vishnani, and Natasha Vyhovsky
August 25, 2015
Filed under NEWS, TOP STORIES
Near the end of his speech Tuesday morning, mental wellness advocate, international speaker and author of "Cracked Not Broken," Kevin Hines touched on how students can help each other stay mentally healthy as a step in suicide prevention. Hines' advice for helping friends and peers who may be sufferi... Read more »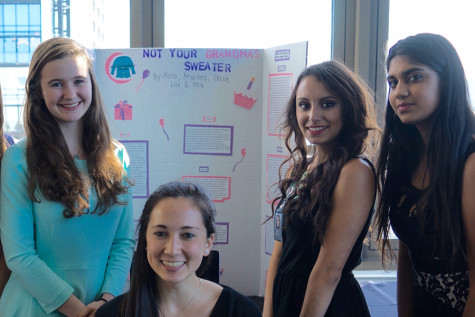 Claudia Chen and Zac Johnson
August 20, 2015
Filed under FEATURES, students, TOP STORIES
Type, compile, error, repeat. Junior Lily Sha spent seven weeks this summer in San Francisco at Twitter headquarters learning how to code, as a part of the Girls Who Code Summer Immersion Program.
Read more »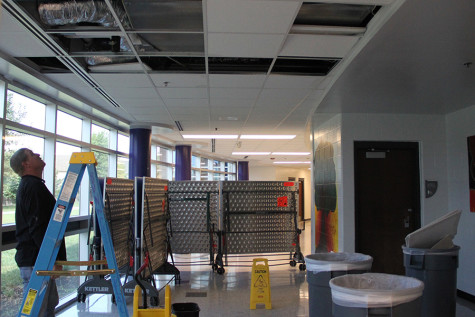 August 19, 2015
Filed under NEWS, PHOTOS, TOP STORIES
August 15, 2015
Filed under TOP STORIES
... Read more »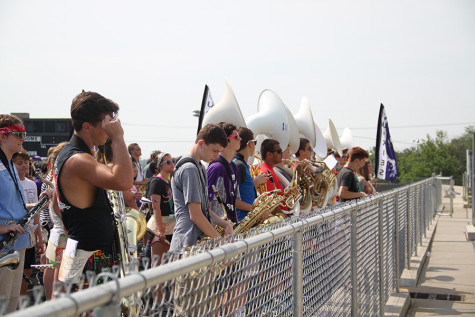 Madison Graves and Eden Kurr
August 14, 2015
Filed under activities, FEATURES, TOP STORIES
The marching band experienced multiple changes in multiple different forms at the beginning of this season. Despite the many adjustments being made to the band, those affected by the changes said they are excited for the coming season and believe the changes will be beneficial to the band, flag team and the ... Read more »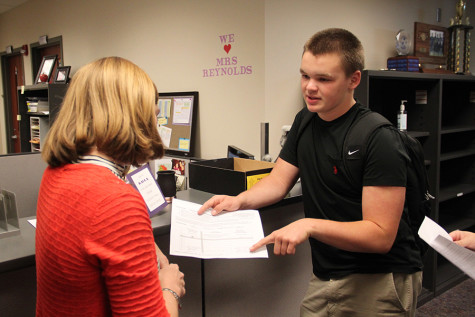 Zac Johnson, Senior Entertainment Writer
August 13, 2015
Filed under NEWS, TOP STORIES
With a new school year underway, BVNW, along with the other high schools in the Blue Valley school district, will be adopting a new policy for students wishing to drop classes. "The new policy we are introducing moves the drop deadline to what is the start of the eleventh week of the school year,... Read more »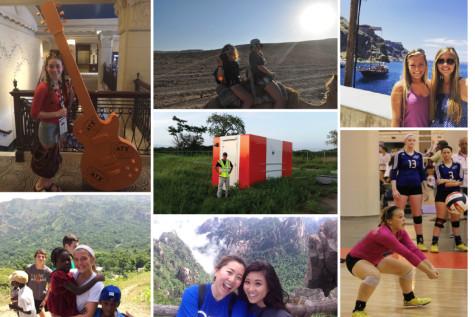 Brandon Fagen, Morgan Lewis, Avery Mojica, and Gabe Swartz
August 12, 2015
Filed under FEATURES, students, TOP STORIES
For a more detailed description of these students' trips, read below. To jump to a particular student's trip, click on their name. Katie Laxson Anna Chalupa Emile Batrouney Sarah Callahan Sophie Levine Jensen Panegasser Trisha Xue Katie Laxson: Austin, Texas After five days of driving, ... Read more »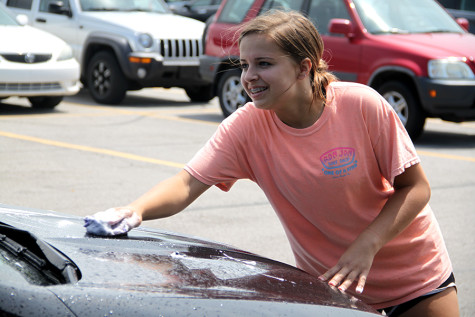 August 8, 2015
Filed under PHOTOS, TOP STORIES